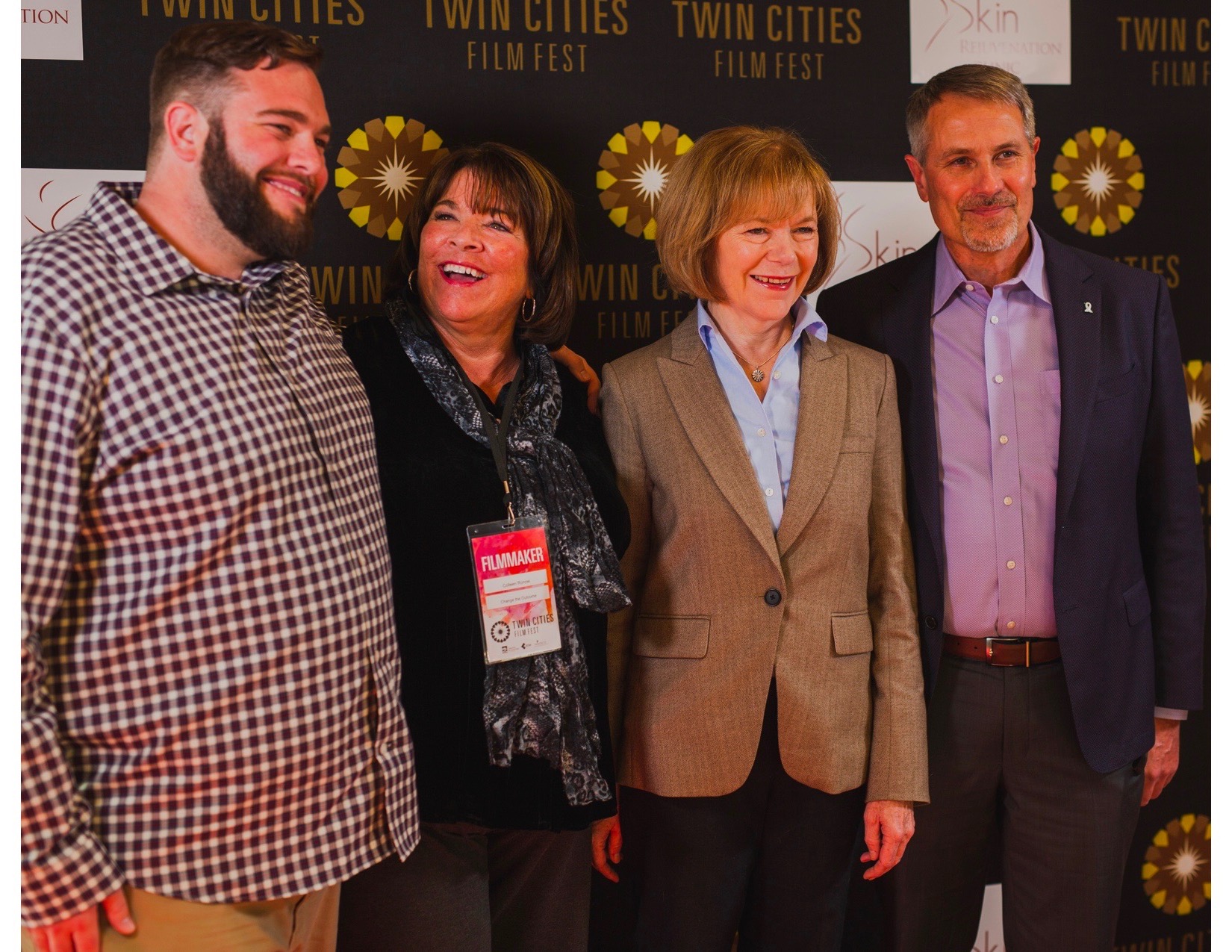 On October 22nd Change the Outcome premiered its new documentary at the Twin Cities Film Festival. In attendance, among many supporters were Senator Tina Smith, Honorable Judge Marta Chou, and Hennepin County Attorney Mike Freeman. They each gave remarks before the film about measures they're taking in the fight against the opioid epidemic and addiction, as well as their support of Change the Outcome.
The documentary was shown with a Q&A following the film. This panel included Colleen Ronnei, Founder of Change the Outcome and Executive Producer of the film, Megan Vanderzanden, one of our young adults in recovery whose story is featured in the film, and Kellen Witschen, Director of Photography and filmmaker from Black Feather Creative. Things discussed during Q&A included what's next for Change the Outcome, how to donate, and the creation of the film.
Preceding the release of the film, Colleen was interviewed on several Minnesota news programs which has led to conversations with school districts across the state about how to bring Change the Outcome's curriculum to their students. We're excited to see how many students this film will impact; our goal is 20,000 by Spring of 2019.
What's next you ask? We're currently seeking sponsors and donations so we can produce 5 short films to pair along with the documentary. These "shorts" will dive further into individual educational topics surrounding the film. One film will cover: how to recognize an overdose, how to respond, Narcan, and Steve's Law. Another will be about Mental Health and how it relates to addiction. The third "short" will be about Neurology of the brain. Next will be Self Advocating in medical and social settings, understanding alternatives to prescribed substances and pain relief. Finally, treatment and recovery. These "shorts" will pair with the documentary and panels to expand the conversation and educational resources throughout the state.
We'd love you to partner with us and continue to support Change the Outcome's efforts. You can do that by sharing this page and inviting friends to follow along. You can also donate here.
Thanks for continuing to stand with us arm and arm as we equip young adults with critical tools to fight the disease of addiction. We are truly at a loss for words for the overwhelming support we've received and are eternally grateful.
Photos 2, 3, & 4 Provided by Justin Goeman